August 2, 2017
Canada, Quebec – Complexe Capitale Hélicoptère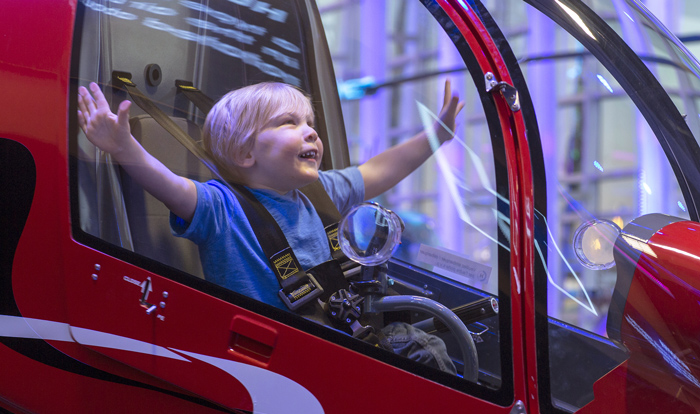 20 Aug 2017
1688, Route de l'aéroport, Québec, QC G2G 0K1
www.complexech.com
Presenting innovative installations, the Complexe Capitale Hélicoptère is a major tourist destination for the public and the helicopter enthusiasts. Open 7 days a week, it allows anyone to discover the fabulous world of the helicopter. On-site, people can visit hangars, test their skills with one of our flight simulators, shop in our exclusive shop, book a tour with GoHelico, take control of a helicopter with our Pilot for a day program and much more.
On Sunday August 20st, the Complexe Capitale Hélicoptère, in Quebec, invites the population to discover the fascinating world of helicopters. Our Discovery Hub, helicopter hangar and maintenance centre will be opened with many helicopters on display. Pilots, mechanics and air traffic controllers will also be available to share their passion with the participants. There will also be many activities for the whole family including drones competition, virtual reality activities, kids coloring-in, face painting, a custom-made helicopter themed mini putt game, rescue mission simulation and more!
On the day there will be 20% off on tours, simulators and 15% on 'Pilot for a day' Experiences.
Join us to celebrate the third year of World Helicopter Day!
For more information (in French) https://complexecapitalehelicoptere.com/