July 26, 2016
(2016) England, Leicestershire – Helicentre Aviation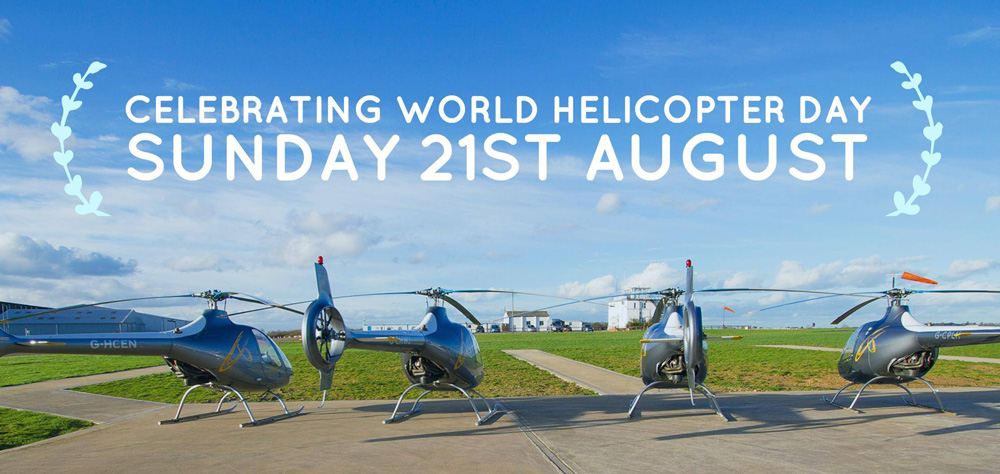 21 Aug 2016
Helicentre Aviation
Leicester Airport
Gartree Road
Leicestershire
LE2 2FG
T: 0116 259 0186
F: 08715 227 011
Sunday 21st August 10am – 5.30pm
Join us on Sunday 21st August 2016 as we celebrate World Helicopter Day at our Summer Open Day with a free BBQ for new customers, current student pilots and qualified PPL(H) holders alike!
Throughout the world every day people rely on helicopters for rescue, disaster relief, transport, firefighting, medical transfers, pipeline and powerline inspection, tourism, agriculture and so much more. Many helicopter pilots around the world have begun their careers with Helicentre Aviation Academy and we are really proud how many people we have trained and given that first job opportunity.
On the day there will be lots of special offers and events for "future pilots", existing students and qualified pilots. Keep checking the event page to hear about some really exciting announcements over the next few weeks, and join us for a free BBQ to celebrate this special event! There will be a free Career Seminar for those who want to find out about training to become a Helicopter Pilot and employment once qualified, and we will also be offering some discounted trial lessons and hover challenges for those who wish to experience flight and take the controls.
Existing pilots can participate in a treasure hunt competition and those who intend to apply for our 2017 Scholarship Programme can register their interest or apply. You can also make an appointment to undergo an aptitude test for our Degree Programme which is still open for applications for the September intake. Call us on 0116 259 0186 to find out more or complete the online registration form to attend the event.